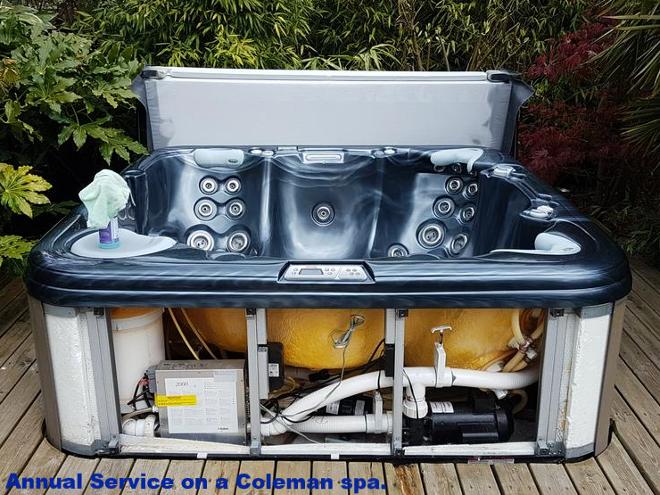 Annual Service:
pipework flush to remove biofilm
drain spa water
vacuum jet fittings and accessible pipework
deep clean acrylic shell
clean spa pillows

clean and UV protect spa cover
inspect plumbing for leaks
pump and heater inspection

inspection of hot tub wiring

replacement of gaskets and O-rings where required (mechanical seals are extra)
clean customers filter, or install replacement filter (new filters are an added extra)

refill with fresh water
water balanced using customers chemicals
The Annual Service is priced at £200 within a 35 mile radius of PE22 9PP.
Any services outside of this area will inccur a small extra charge to cover travelling time and expenses. Please contact us for more details.
An annual service typically takes about 4 - 5 hours, beyond 5 hours may incur an additional labour charge at our standard hourly rate.

Not everyone wants an annual service, so we can also do an interim water change/mini service if required, or even a simple inspection just for your peace of mind. If you would like something other than an annual service, please contant us and we will do our best to meet your individual requirements.
Filters:
It is recommended that hot tub filters are replaced at least once per year (some should be more frequent), therefore I can arrange to have a replacement filter(s) on the service van in time for your annual service. Just remember to inform me while booking your service.
I do stock common filters, but there are many weird and wonderful ones out there.